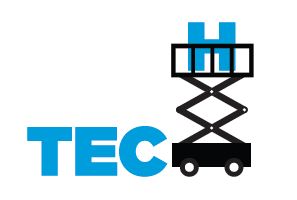 Emerging Technologies
ENGLISH
A discussion about important new technology that will be making itself available to us in the coming months and years; and a journey through the technology that is currently being developed in the best research centres and companies of the world.
The best minds on the planet are dedicated to discovering new phenomena of nature (science) that can be programmed to solve the problems facing humans (technology).
The search for efficient energy, for example, is developing radical ideas in applied research, from self-charging mobile phones to new and stable ways of transporting a constant current across great distances; from robots that are rethinking the ways aeroplanes are moved around airports, to micro-robots that transport medicine around the body to deposit it precisely where it will be most effective.
The latest research is also identifying new materials such as graphene, the substance which promises to revolutionise the world of engineering, and flexible circuits that stick to the body like an intelligent tattoo; as well as advancing 3D printing and additive manufacturing (to replace current subtractive manufacturing), and working on electronic 3D printing and bio 3D printing.
New ideas in medicine, from apps to monitor our state of health, and digital implants (such as contact lenses that measure intraocular pressure), to increased speed and reduced cost in personalised human genome analysis, are becoming reality in the study of what is known as consumer genetics.
The relevance of algorhythms in our economy is growing, because big data management will be essential for making decisions and solving problems.
And of course hundreds of gadgets are being specially designed for specific purposes with the objective of increasing our collective and individual productivity (telepresence, driverless cars etc).
Recent experimentation has shown that once again cutting-edge science is approaching possibilities that until now we could only dream of.

CASTELLANO
Una sesión sobre las tecnologías que vienen en los próximos meses/años que deberíamos considerar seriamente. Un viaje por las tecnologías que están siendo desarrolladas en los mejores laboratorios y empresas del mundo.
Las mejores mentes del planeta siguen aplicándose a descubrir nuevos fenómenos de la Naturaleza (ciencia) que puedan programarse para resolver los problemas de los humanos (tecnología).
Así, por ejemplo, la búsqueda de eficiencia en energía desarrolla ideas disruptivas en investigación aplicada; desde móviles que se cargan solos hasta nuevas formas de transportar corriente continua a grandes distancias de forma estable, robots con los que repensar la forma en la que se trasladan los aviones en las pistas de un aeropuerto, o microrobots que circulan por nuestro cuerpo buscando dónde descargar un medicamento.
También la identificación de nuevos materiales, como el grafeno, que promete revolucionar el mundo; o los circuitos flexibles que se aplicarán a nuestro cuerpo como tatuajes inteligentes. La impresión 3D y su derivada, la manufactura aditiva (frente a la sustractiva actual), y su combinación con la electrónica (electronic 3D-printing) y la biología (bio 3D-printing).
Nuevas ideas en salud, desde apps para mejorar el seguimiento de nuestro estado de salud, implantes digitales (lentillas que miden la presión intraocular, por ejemplo), o los avances en la rapidez y reducción de costes en el análisis personalizado del genoma humano, en el camino hacia lo que se denomina genética de consumo (consumer genetics).
La relevancia creciente de los algoritmos en nuestra economía, porque la gestión de los datos (big data) va a ser imprescindible para poder tomar decisiones y resolver nuestros problemas.
Y cómo no, centenares de gadgets que realizan una función muy concreta, en la línea de aumentar nuestra productividad personal o de equipo (telepresencia, automóviles sin conductor, etc.).
En definitiva, algunos experimentos recientes demuestran de nuevo que la ciencia extrema no está muy alejada de lo que en otras eras habríamos considerado un mero sueño.