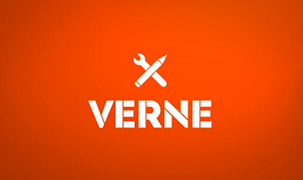 VERNE: tools to inovate (2013)
ENGLISH ABSTRACT

(Book in Spanish) (co-authors: Carles Malet, Josep LLuís Sánchez and Fernando López-Mompó) Verne is a model used to generate innovation processes in an organisation. It arises as the result of 15 years of experience helping all kinds of businesses and organisations to develop their innovation culture and innovation processes. The model is made up of four different phases: ANALYSIS of the current business model, in order to know how it creates value and what its strengths and weaknesses are; EXPLORATION of opportunities, to detect and learn about new products, services, and processes with potential marketing possibilities; PROTOTYPING the new products, services or processes, to facilitate a fast interactive process based on direct feedback from potential customers or users; and ACTION, to transform the opportunities identified into specific value proposals that can be incorporated into the business model. The model incorporates several tools for analysis (templates) and specific examples of innovation processes in European companies (short videos), and is accompanied by a book with a full explanation.


RESUMEN EN CASTELLANO

Verne es un modelo para generar procesos de innovación en una organización. Surge como resultado de 15 años de experiencia ayudando a las empresas y organizaciones de todo tipo a desarrollar su cultura de la innovación y sus procesos de innovación. El modelo se compone de cuatro fases diferentes: análisis del modelo de negocio, con el fin de saber cómo el actual modelo de negocio crea valor y cuáles son sus fortalezas y debilidades; la exploración de oportunidades, con el fin de detectar y aprender sobre nuevos productos, servicios, o procesos con los mercados potenciales; prototipado de nuevos productos, servicios o procesos, con el fin de facilitar un proceso interactivo rápido basado en la retroalimentación directa de los clientes potenciales o usuarios; y la acción, con el fin de transformar las oportunidades identificadas y validadas en propuestas concretas de valor que puedan incorporarse al modelo de negocio. El modelo cuenta con varias herramientas para el análisis (plantillas) y ejemplos concretos de procesos de innovación en empresas españolas y europeas.