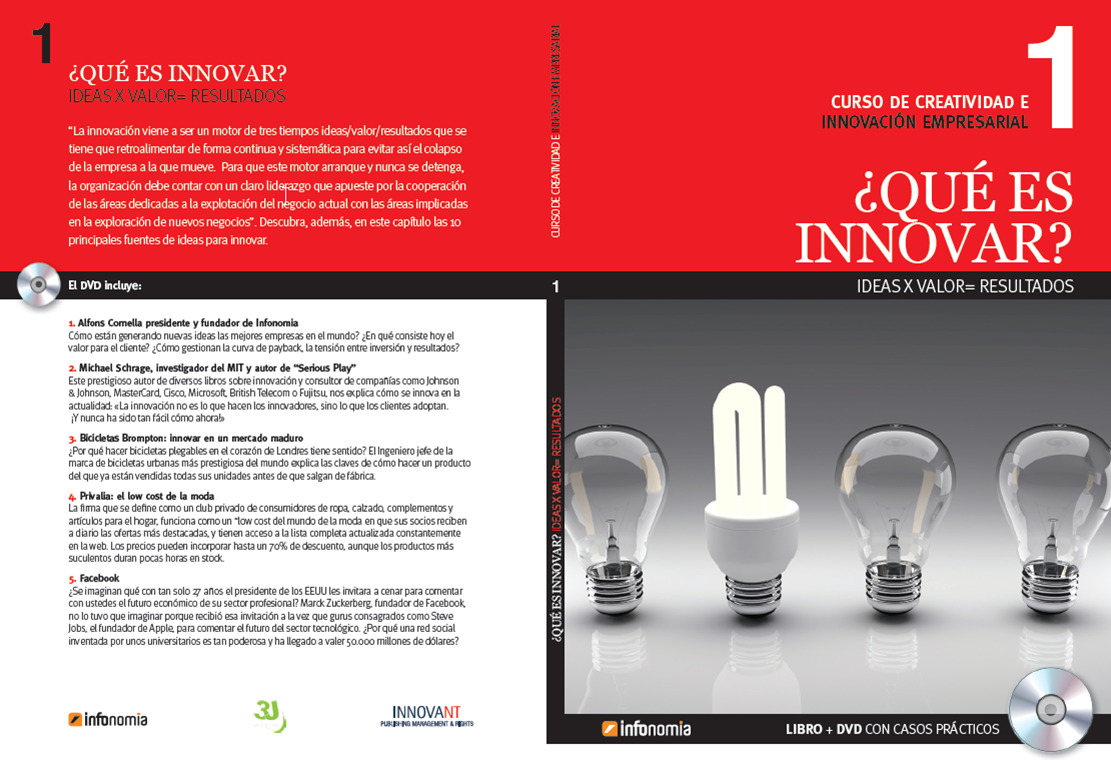 Curso de innovación empresarial (2012)
ENGLISH ABSTRACT (books in Spanish)
A collection of 12 booklets aimed at helping to learn how to innovate. They were published as Sunday supplements in various LatinAmerican newspapers. Each booklet was accompanied by a DVD with 4 cases of innovative initiatives. From the adapted text of the booklets, I compiled the book ideas x Value = Results. A text + visual useful resource for understanding why and how to innovate. To carry out the booklets I was lucky to get the support, as rapporteur, of Epi Amiguet.
RESUMEN EN CASTELLANO
Una colección de 12 libritos para aprender a innovar. Se publicó como suplemento dominical en diversos periódicos latinoamericanos. Cada librito iba acompañado de un DVD con 4 casos de iniciativas innovadoras. A partir del texto de los libritos, adaptado, confeccioné el libro Ideas x Valor = Resultados. Un recurso texto+visual para entender por qué y cómo innovar. Para la realización de los libritos conté con la gran ayuda, como relator, de Epi Amiguet.