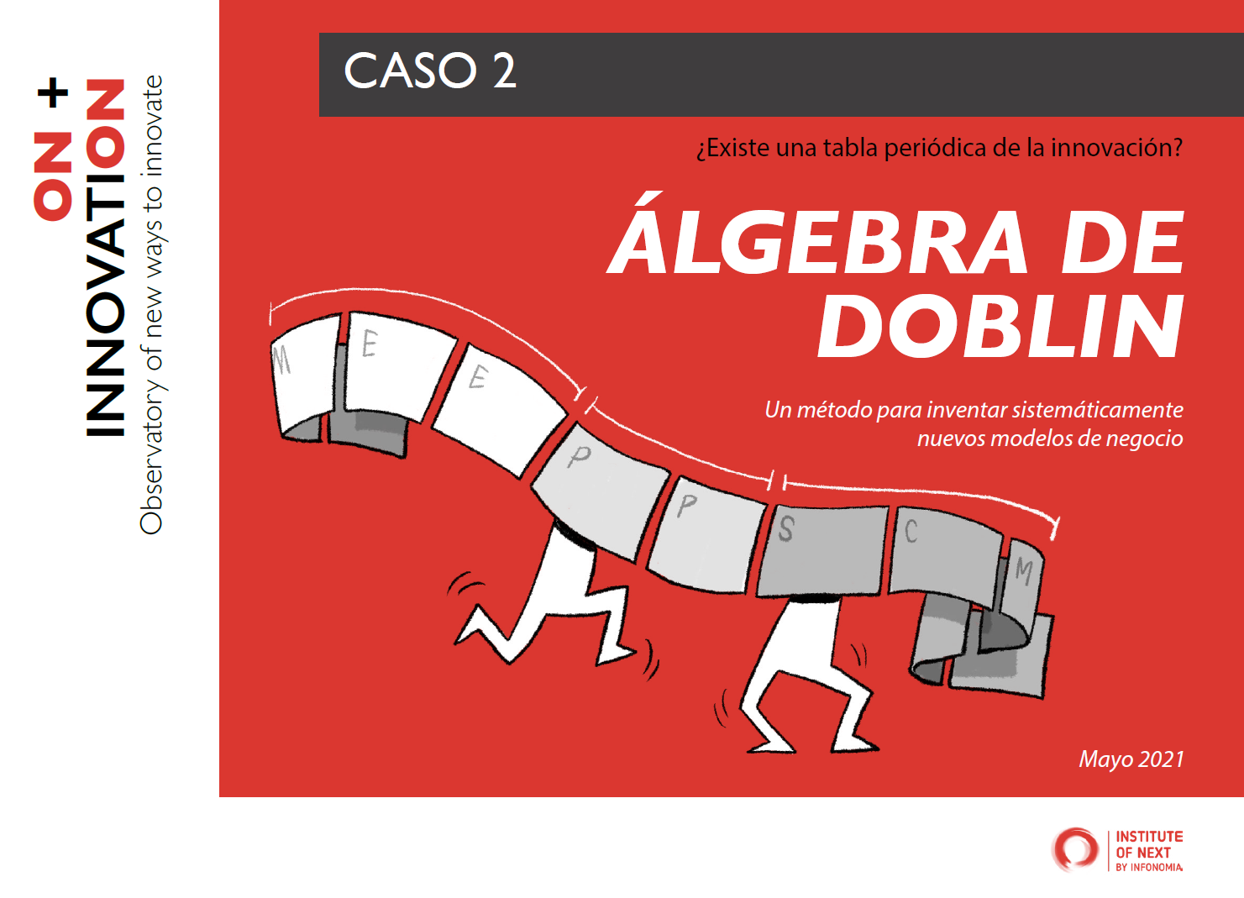 DOBLIN ALGEBRA: SYSTEMATIC INVENTION OF BUSINESS MODELS (ENG and ESP)
A synthesis of the Doblin «Ten types of innovation model», with examples of business models that derive from changes from the typical approaches.
A model that answers the basic question «is there a way to devise new business models in a more
systematic way? This is a question that many innovation professionals have asked
themselves, and Doblin innovation firm answered it by presenting their model, which we have called
Doblin Algebra.
Download here free on PDF
SPANISH VERSION: CASE2 ALGEBRA DE DOBLIN_ESP
ENGLISH VERSION: CASE2 ALGEBRA DE DOBLIN_ENG
Doblin launched their model through a book titled Ten Types of Innovation: https://doblin.com/ten-types